COMPANY
PROJECTS
CONTACT
NEWS
---
Design For Planet Collective
Talk


UK Design Council
Levent will be showcasing OZRUH's work in Sand 3D-Printing as part of the Design for Planet Collective Talk series by the UK Design Council. The event will be hosted by Morris + Company and starting at 6:30 PM. Limited seating available.

Public Display at
Taksim Square, Istanbul
Exhibition


IDAF 23
Raw and Digital (RnD) progress of PRIMITIVES [1] was displayed on large screens at Taksim Square, Istanbul as part of the Istanbul Digital Art Festival (IDAF). The festival is curated by Esra Ozkan, more information on IDAF can be accessed via the following link:
https://digitalartfestistanbul.org/en/idaf-23/
"Meta-Knowledge"
Exhibition


Contemporary Istanbul Foundation
OZRUH will be launching Raw and Digital (RnD) work of PRIMITIVES [1] under development as part of the new furniture collection to be launched in the summer of 2023. The exhibition will also display on going research of OZRUH on PRIMITIVES [2]. The exhibition is curated by Esra Ozkan and will run through 16 / 07 / 2023.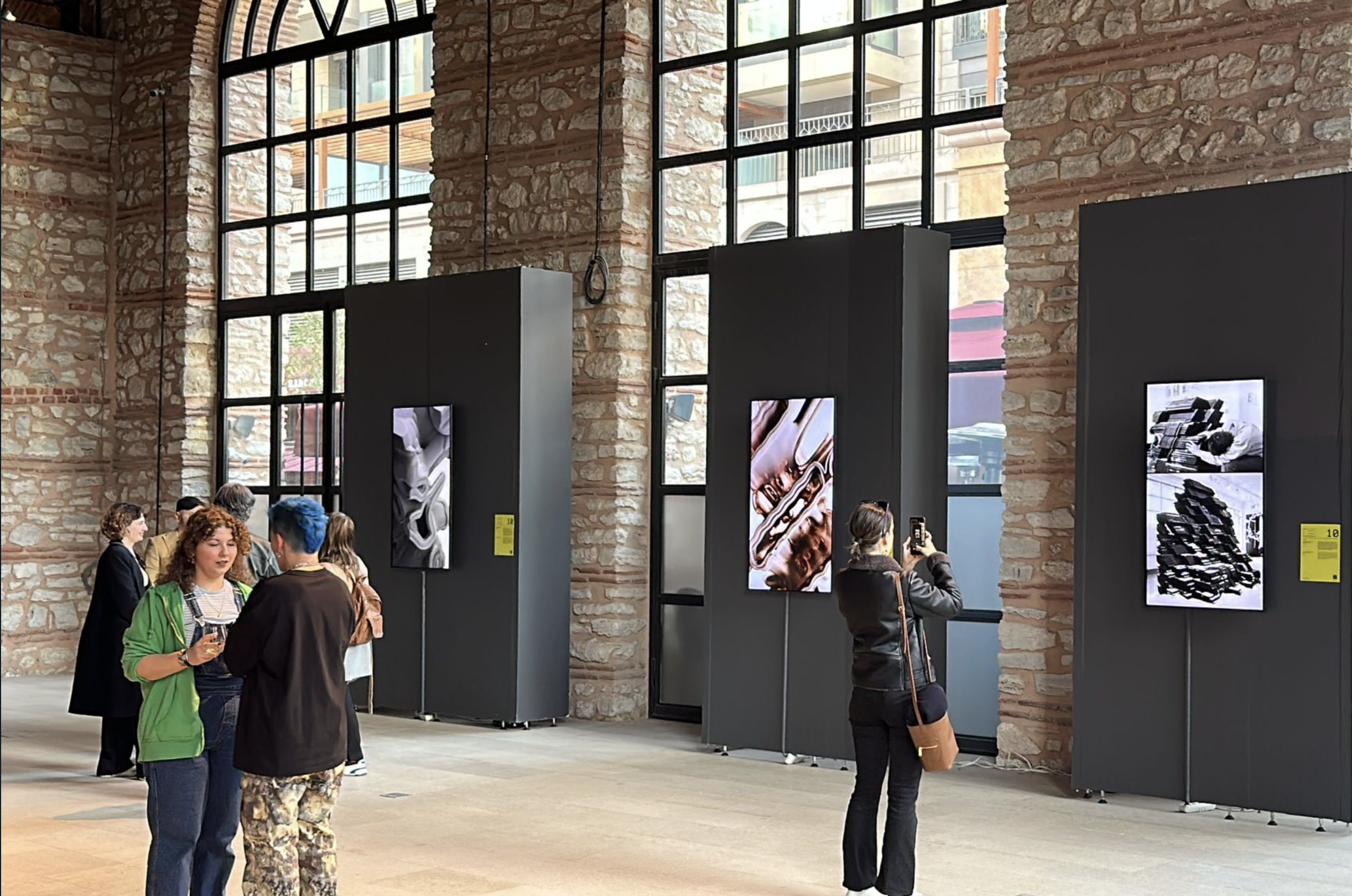 Studio Angus Lecture Series
Lecture


AA DRL
Levent will be giving a lecture to Design Research Lab at the Architectural Association School of Association in London titled as "Towards Anti-Fragile Architectural Design".
MAKERS 1
Exhibition


CASSELLI 11-12 Gallery
PRIMITIVES [1] being exhibited at MAKERS 1exhibition at Caselli 11-12 Gallery in Milan, Italy.
Desktop Metal Booth
Fair


Formnext 2022
PRIMITIVES [2] prototype displayed as part of Desktop Metal's booth at leading additive manufacturing fair Formnext 2022 in Frankfurt, Germany.
Material Matters
Exhibition




London Design Festival 2022
OZRUH will launch PRIMITIVES [2], an applied research collaboration with ExOne GmbH and Sandhelden GmbH on bottom-up load-bearing architectural assembly systems as well as display PRIMITIVES [1] that was launched in 2021.
Link to the exhibition website:
https://materialmatters.design/OZRUH
10 Things to see at London Design Festival
Article



The Sunday Times
"A city-wide celebration of contemporary design, TDE guides collectible design lovers to the stand-out projects"
Article



The Design Edit
Complete Trust
Exhibition



Zaza' Gallery
PRIMITIVES [1] is being exhibited at Zaza' gallery in Milan as part of the group show titled as Complete Trust, curated by Alessandro Bava.
Link to the exhibition:
https://www.z-a-z-a.space/complete-trust
Snøhetta Perspectives
Talk



Snøhetta
Levent will give a talk titled as "Vollitional Design Divergence" as part of global architecture firm Snøhetta's Perspectives Talk Series. The talk will focus on OZRUH's on going research in sand 3D-printing and divergent evolutionary systems.

"PRIMITIVES [1] by Levent Ozruh and Sandhelden marries sculpture and furniture"
Article


Stirworld
Furniture Design Category
Longlisted


Dezeen Awards 2021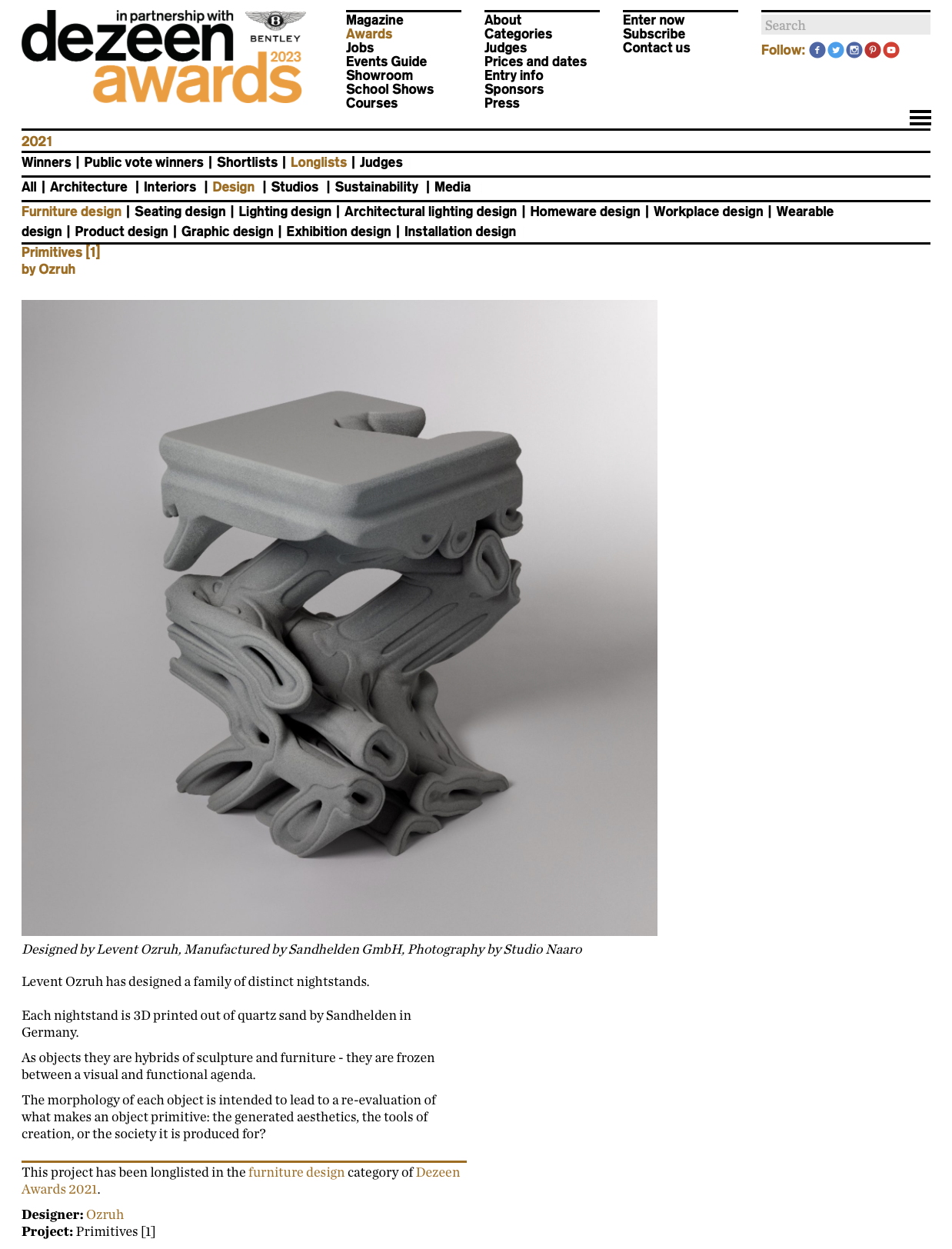 "swirls + indentations give shape to 3D printed quartz sand furniture series by levent ozruh"
Article


designboom
---
Unless otherwise stated, all image & video courtesy of OZRUH Ltd, a company registered in England & Wales - CRN: 12287651