COMPANY
NEWS
CONTACT
PROJECTS
---
Voxel-Based, Reconfigurable & Load-Bearing Masonry System with 3D-Printed Sand
Year
2022 - Present
Principal Design
OZRUH
Structural Engineering
Manja van de Worp - YIP Engineering
Manufacturer
ExOne GmbH + Sandhelden GmbH
Material & Technology
Binder jet 3D-printing with quartz sand.
Photography
Lloyd Lee & John Clayson
Videography
Ataman Kizilirmak
Dimensions (Bounding Box)
Plinth: 40 cm x 40 cm x 60 cm
Wall: 40 cm x 40 cm x 60 cm
Weight
20 - 40kg depending on the piece.
Publications
The Sunday Times, The Design Edit Magazine
Exhibited
London Design Festival - 2022
Formnext, Frankfurt - 2022
PRIMITIVES [2] tackles with complexities of the architectural scale and explores the ways in which compositional coherence can co-exist with uniqueness through the geometries within a kit of parts. The system offers a bottom-up alternative to the preplanned and division-oriented way of designing and building, offering a level of optionality and reconfigurability where each unique part is a whole and each whole is a part of what is yet to come. The volumetric potential of the system allows for a vast array of uses from a limited set of pieces, creating an undefined yet functional space. The designs generated from this system therefore allows for a bottom-up assembly, one that is not predetermined, but can continuously grow and change, never fully completed and always able to adapt

Architectural design has been converging into an ever more homogenous notion of form and assembly. We are stuck at a formal simplicity that does not cherish the diversity and plurality of the world that surrounds us. The vocabulary of the current mainstream architectural language over-simplifies our cultural understanding of design into a globalized endeavor without putting it at the forefront of innovation. Most architectural assemblies today are based on subdividing closed envelopes that create well-defined, top-down relationships between the parts and the whole, rarely allowing for growth or adaptive reuse. These parts, whether standardized or bespoke, serve the whole and have none or little individual meaning on their own. The whole, on the other hand, is only a whole in its perfect state and assembly configuration, making its visual understanding highly fragile to change and aging.

In response to this condition, we believe in the power of bottom-up, material-oriented thinking that gives new meanings to the part-whole relationship, whereby the architectural design is a combination of cultural divergence and technological convergence, with new tools constantly contributing to expanding the ways in which we think and we approach design.


Voxel to Assembly Diagram - PRIMITIVES [2] - GEN I
---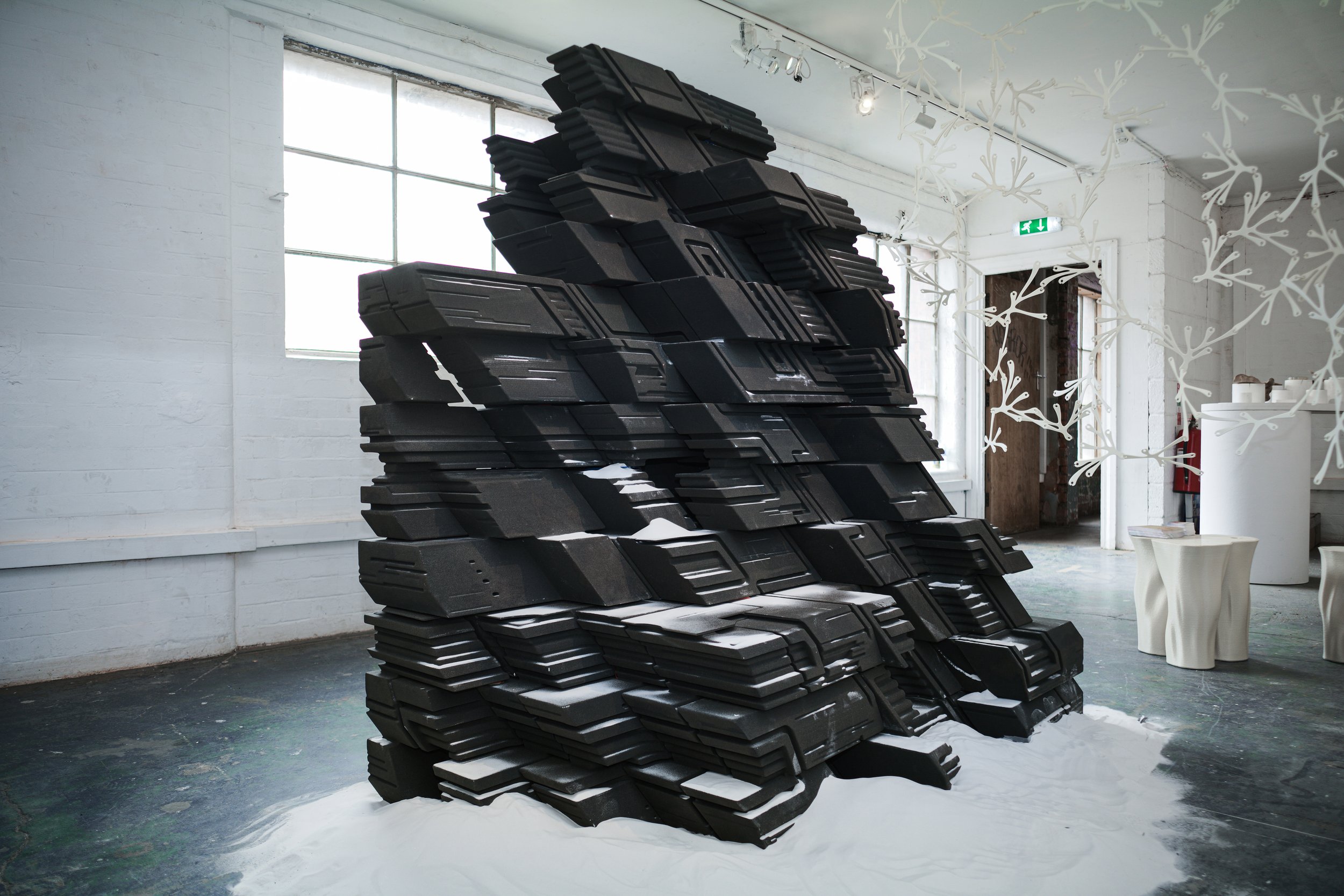 Photography - PRIMITIVES [2] - GEN I at the 2022 London Design Festival
---
Photography - PRIMITIVES [2] - GEN I pieces at the factory of Exone GmbH
---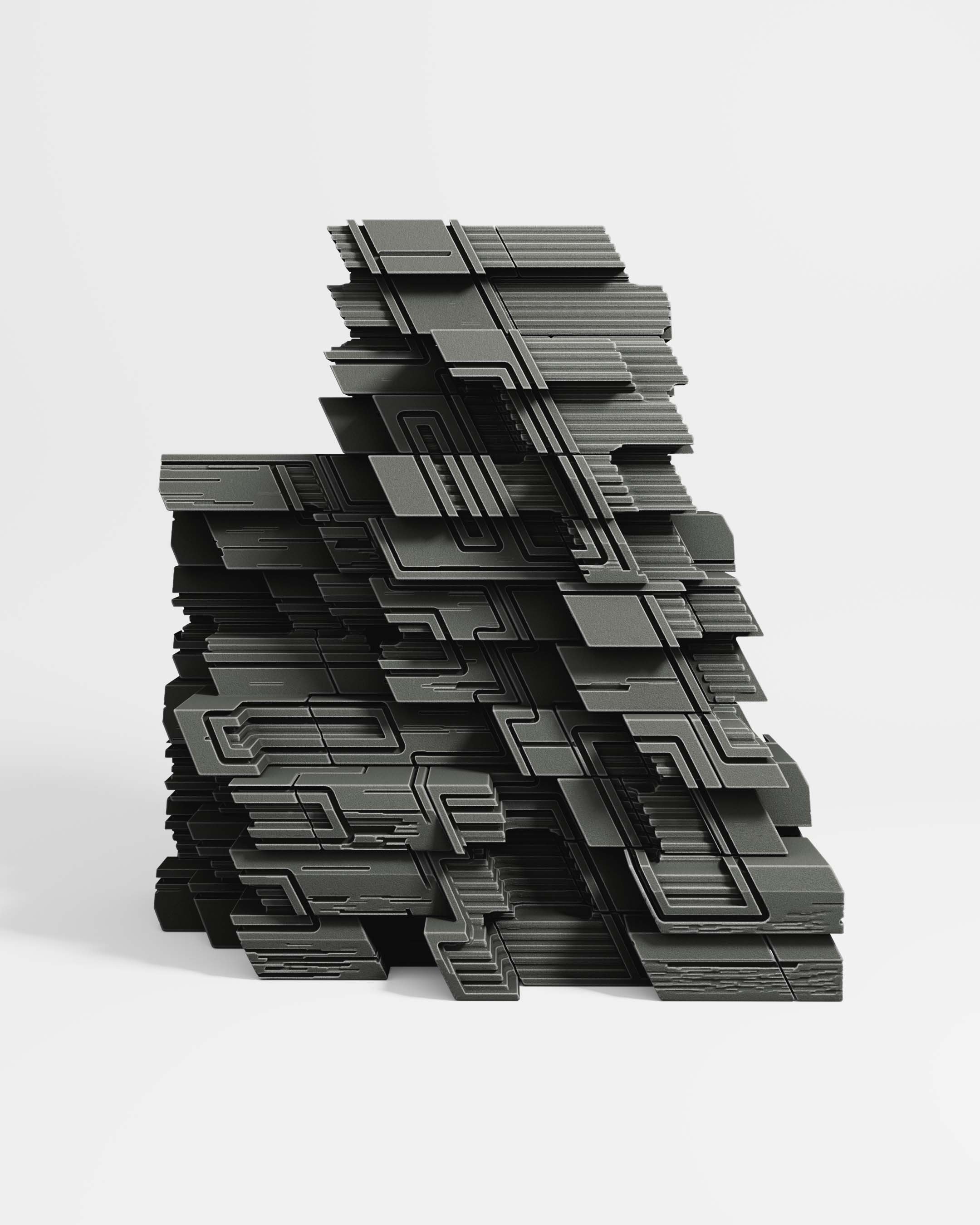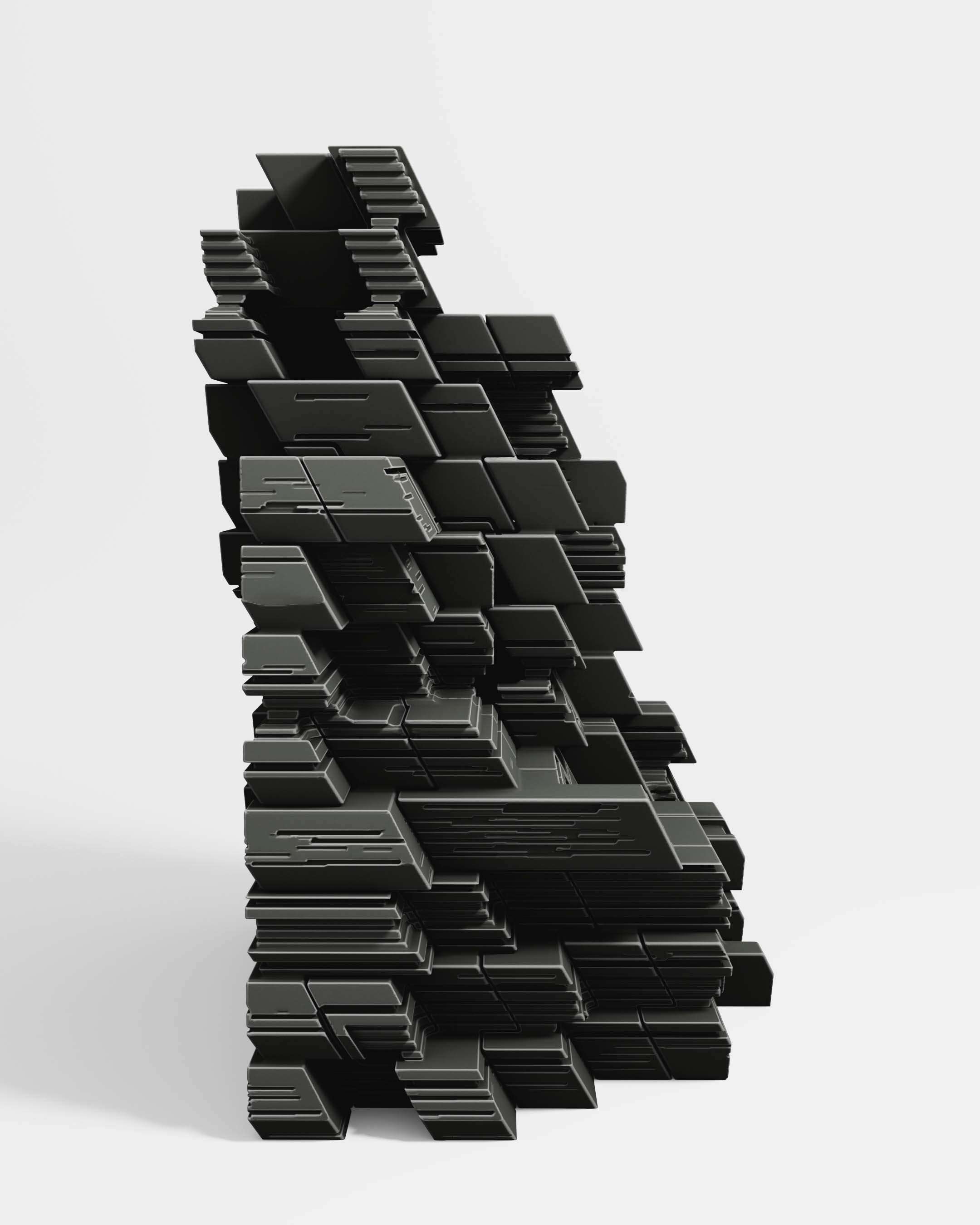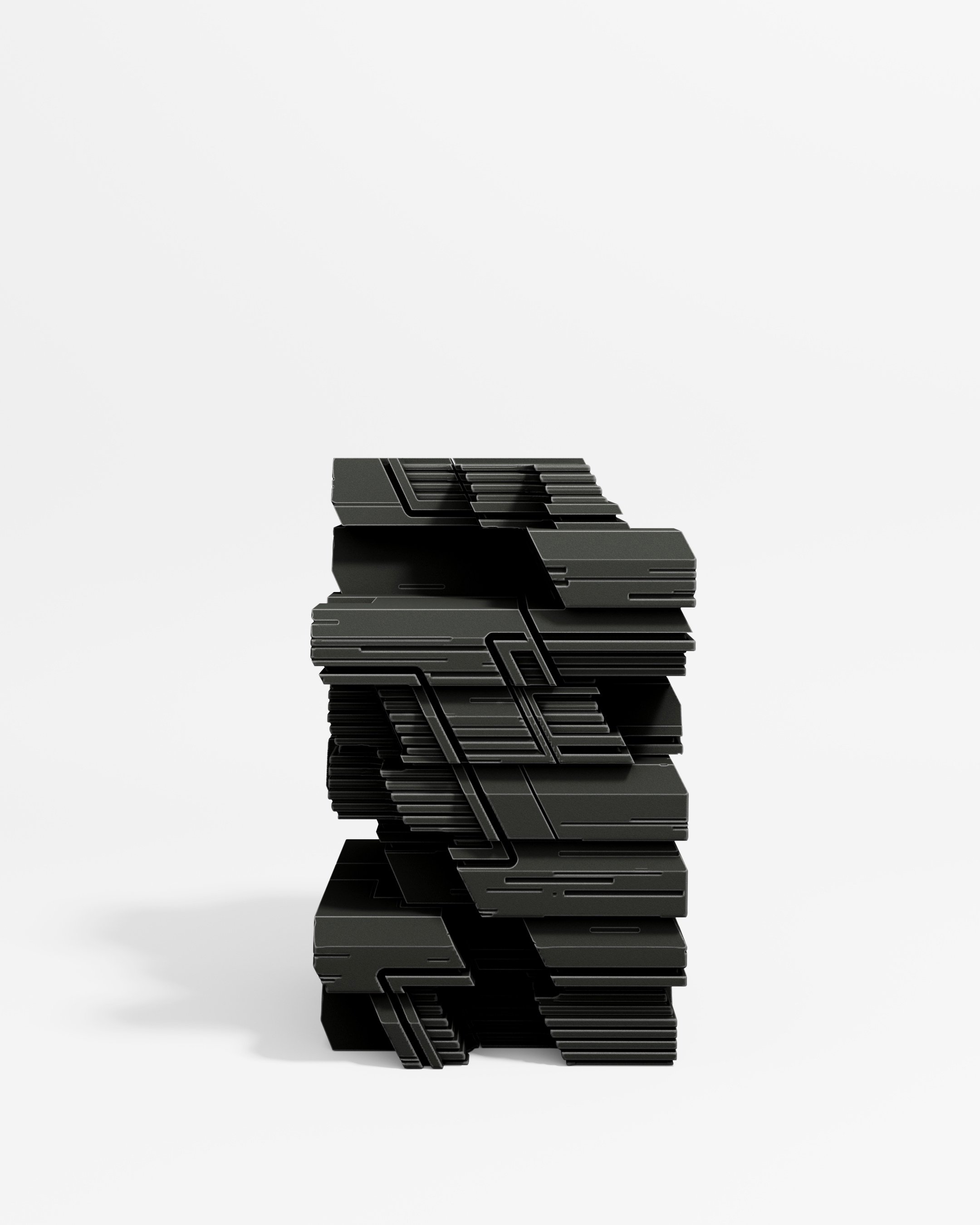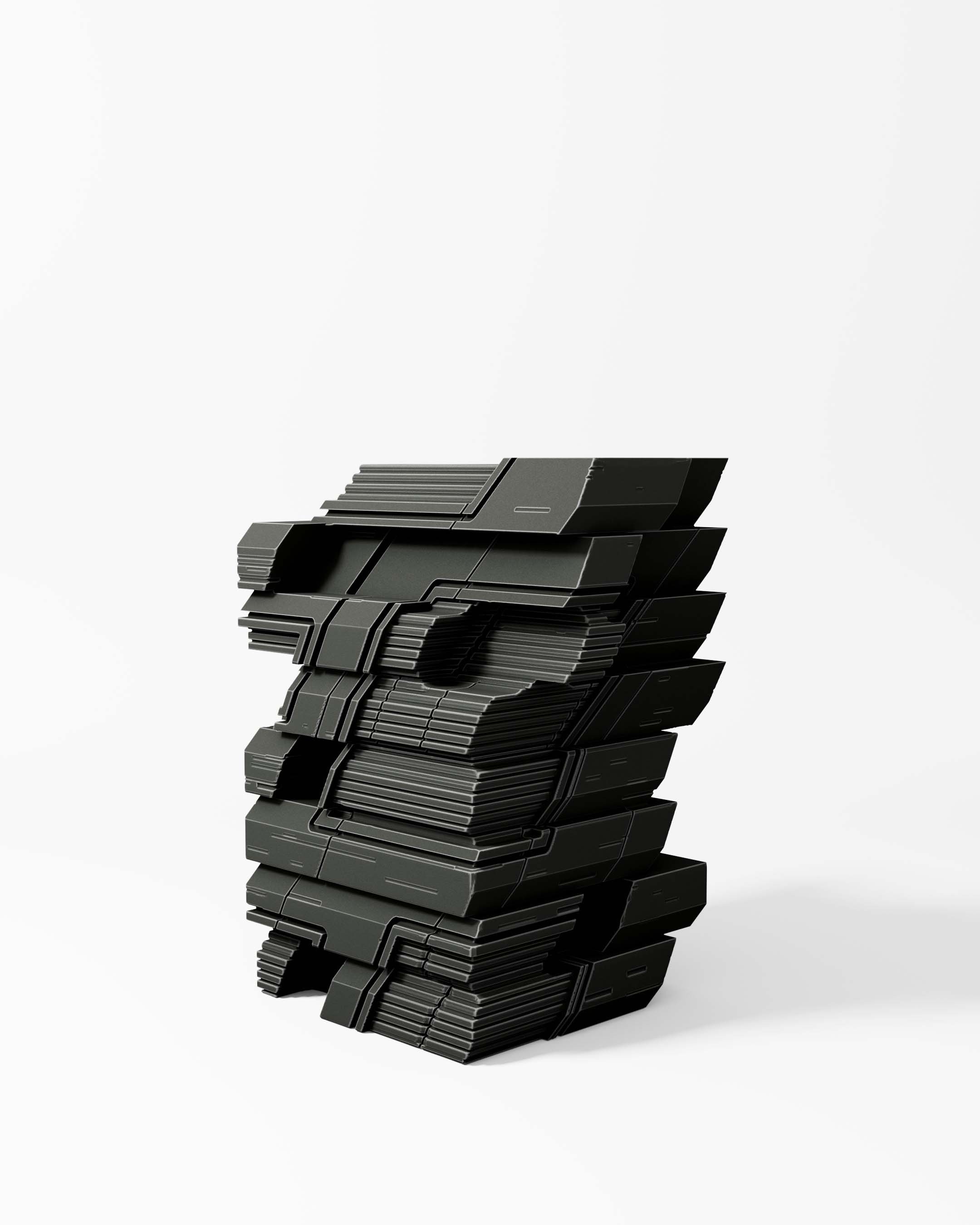 Concept Renders - PRIMITIVES [2] - GEN I
---
---
Unless otherwise stated, all image & video courtesy of OZRUH Limited, a company registered in England & Wales - CRN: 12287651